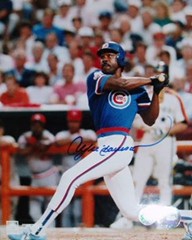 The Baby Otter Swim School is proud to have All-Time baseball great, Andre "The Hawk" Dawson, as its national spokesperson. At 14, Dawson suffered a near-drowning experience when he was pushed into water and did not know how to swim. He avoided the water for almost 40 years before enrolling in the Baby Otter Swim Program as an adult.
Andre is also the national spokesperson for The Baby Otter Scholarship and Education Fund helping to build awareness for the safety of children.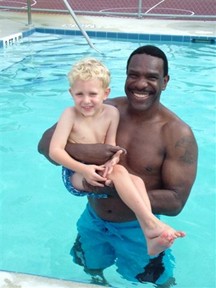 "Throughout my career, I have tried to use my position to help as many people as possible. The Baby Otter Scholarship and Education Fund has given me a greater opportunity to help people, children in particular, more than any other charitable effort of which I have been involved."
Swim School Turns Young, Old Into 'Baby Otters' NBC5.com Chicago
Going Deep with Andre Dawson The Battle Creek Enquirer (MI)
Contact Michelle Tennant at 828-749-3200, michelle@tennant.org for more information on Andre Dawson.